My LJ is now...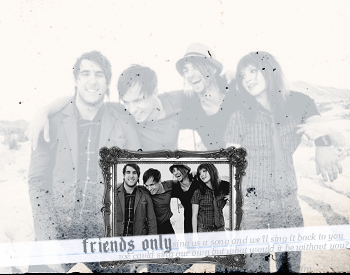 Comment to be added.
Thanks,
panicyo! :)
Hi! I'm Tara. I'm seventeen, currently taking up Nursing as my pre-Medicine course. I live in Cebu City, Philippines, and I'll forever consider it my home. I'm originally from Salem, Massachusetts, USA. We moved here when I was six.
Anyway.
If you're thinking about being my friend, you might want to know a few things first. Most of the things you'll find in this journal are quite personal (hence the need to go Friends Only). I write about my life and its little quirks, and treat this as the journal that saves much paper and ink. I love Oreos, they make me happy. I'm very bubbly and cheery. Also, when someone is on my f-list, I actually try to be
friends
with them, whether we have a bunch in common or not. I comment when I see your entries on my friends page. Always. I don't ask for comments straight out, but I do love it when you actually drop a line instead of just adding me and then disappearing from the face of the earth. Or my LJ earth.
I'm putting random stuff about me here since I know it's easier to access than my userinfo (less clicking, right? :P). Most of my interests are there, though.
Still interested? Then comment. Let me know who you are, how you found me, and any random other thing. I'm 99.9% more likely to friend you back. :]
Take care!
Current Mood:
hyper